Teaching Tolerance – free tools for SSWs
The folks over at Teaching Tolerance have put together a number of excellent resources for school social workers and educators. The Southern Poverty Law Center launched Teaching Tolerance in 1991 to reduce prejudice and promote respect for differences among our nation's children. Their materials have been the recipients of numerous honors and awards.
Available Resources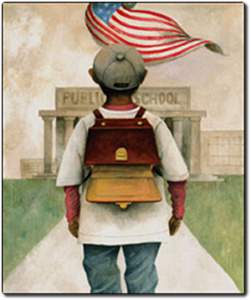 Bi-annual Magazine
Weekly Newsletter
Classroom Activities
Teaching Kits
Posters/Stickers
Workbooks
Documentaries
Other print media/publications
In addition to being of exceptional quality these resources are also FREE for educators and school professionals.
Visit Teaching Tolerance to get your free resources at https://www.tolerance.org
We view tolerance as a way of thinking and feeling — but most importantly, of acting — that gives us peace in our individuality, respect for those unlike us, the wisdom to discern humane values and the courage to act upon them. —Teaching Tolerance